[ad_1]

Victoria has recorded the deaths of four more people with COVID-19 and a further 1,275 new infections.
Key points:
There are 9,658 active cases of COVID-19 in the state
It's expected 90 per cent of Victorians aged 12 and older will be fully vaccinated by the end of the weekend
Premier Daniel Andrews says negotiations are continuing over his government's pandemic bill
There have now been 457 coronavirus deaths recorded in this current outbreak, including a 10-year-old child whose death was reported yesterday.
The four deaths in Sunday's update were people aged in their 60s, 70s and 80s.
There were 317 people in hospital with COVID-19, including 56 in intensive care and 25 of those receiving ventilation.
The health department said a further 56 people were in intensive care but their infections were no longer considered active.
It is expected the state will today hit a target of having 90 per cent of Victorians aged 12 and above protected with two doses of a COVID-19 vaccine.
Most restrictions across Victoria lifted on Friday ahead of the 90 per cent vaccination target being met, with the state enjoying its most significant freedoms since early 2020.
With no caps on gatherings, masks removed in most venues and capacity limits removed for fully vaccinated Victorians, case numbers are expected to rise before a peak at the end of the year.
But with such high vaccination coverage, the focus is now on keeping people out of hospital once they contract the virus.
The number of active cases across the state now sits at 9,658.
'There are no lockdowns': Andrews responds to protests
It comes after thousands of people took to Melbourne's streets to protest against the government's proposed Public Health and Wellbeing Amendment (Pandemic Management) Bill 2021.
Many placards and chants at the protests also contained anti-lockdown messages and opposition to mandatory vaccination laws.
Police confirmed last night one person was arrested, with a spokesperson saying the protest was peaceful despite the "significant numbers" in attendance.
Premier Daniel Andrews said he was surprised to "see people protesting lockdowns".
"There are no lockdowns because the community didn't listen to anti-vaxxers, they went and got vaccinated," he said.
He said Victorians had done "an amazing thing".
"Five million plus Victorians – not 50,000 not 500,000 – 5 million plus have gone and got the first dose and the second dose," Mr Andrews said.
"They've protected themselves, they've protected their family and every family and that's why we're open."
He said some public health measures that remain in place, such as the requirement to wear masks in indoor retail settings, would be reviewed in coming weeks depending on how case numbers and hospitalisations were tracking.
The state government faces an uphill battle in negotiating to pass the bill through the Upper House, with at least one more crossbench vote needed to get the legislation through.
Proponents of the controversial legislation argue it is needed to manage the pandemic and provides more transparency and accountability than the State of Emergency currently in place.
Detractors argue it is an overreach of government power and requires more scrutiny.
Mr Andrews said his government would continue to work through issues "line by line" to get the crossbench support needed to get the pandemic bill through.
Shadow Treasurer David Davis said the pandemic bill was "obviously still worrying many Victorians, as it should".
He accused Mr Andrews of wanting to use the bill to "lock down the state more and more".
The opposition wants the bill to include provisions that would give Parliament the power to grant extensions of a pandemic declaration, with a 60 per cent majority required.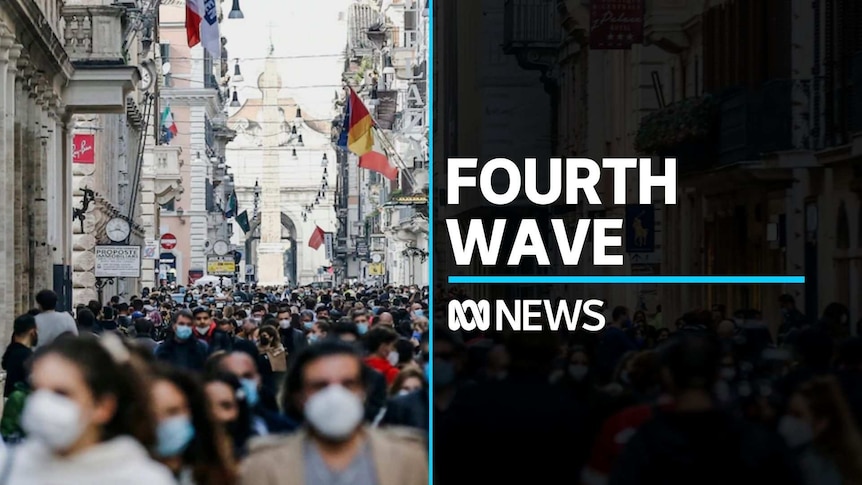 Loading form…
[ad_2]

Source link